This is the best cupcake caddy ever! It's perfect for storing and carrying decorated cupcakes without having to worry about them moving or getting damaged.
I just found the BEST cupcake caddy ever!
And I swear it's taken me AGES to find the PERFECT one! lol
Most cupcake caddies I have bought were totally USELESS and such a WASTE of money!
My cupcakes would MOVE around AND icing would be everywhere…AHHHH! So annoying!
But, my dear husband went to pick up a picture album at Hobby Lobby and saw these caddies in the corner.
And since he is AWESOME, he bought it for MOI! 😀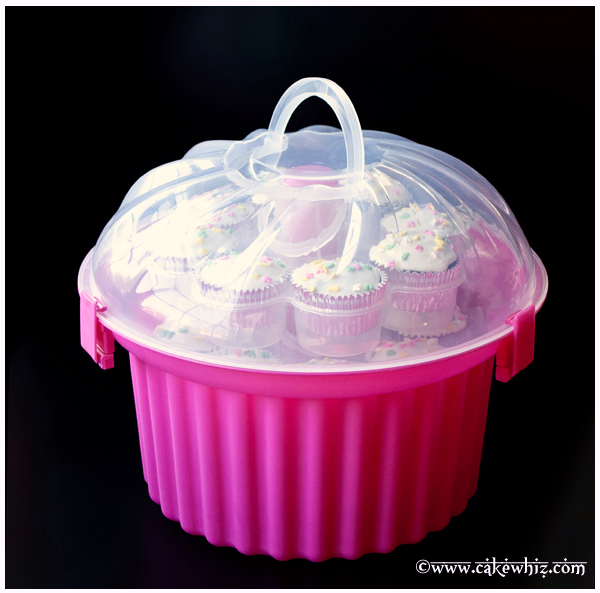 I DIDN'T even know Hobby Lobby made cupcake caddies/carriers :S

According to the tag, it's their OWN brand… not Wilton or any other cake decorating company.

It costs about $25 and if you use a 50% off Hobby lobby coupon, you can get it for about $15….YAYYY!

And look at how CUTE it is… it looks just like a GIANT cupcake and it's pink…LOVE! 😉

One feature that I really like is the HANDLE.

It's NOT rigid and you can easily FLATTEN it by pushing it down.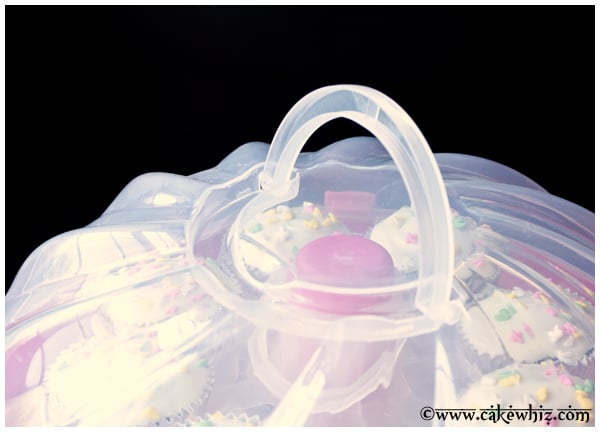 That makes it a little convenient to store in small and tight apartment cabinets.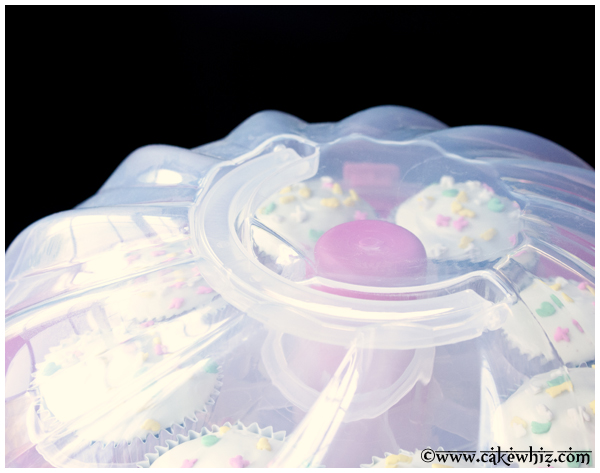 The lock system is also GREAT!
There are 3 latches…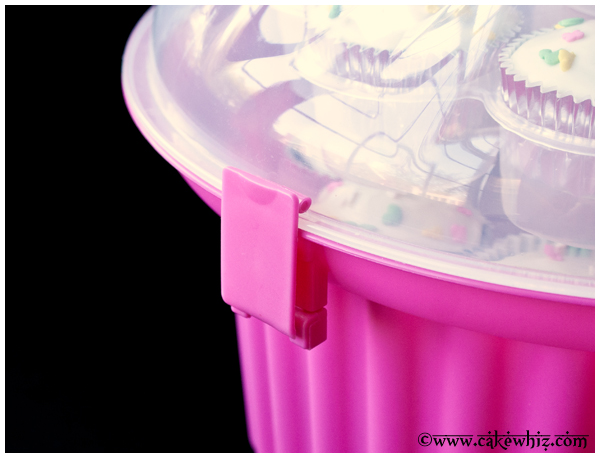 They are easy to open and close and still very SECURE.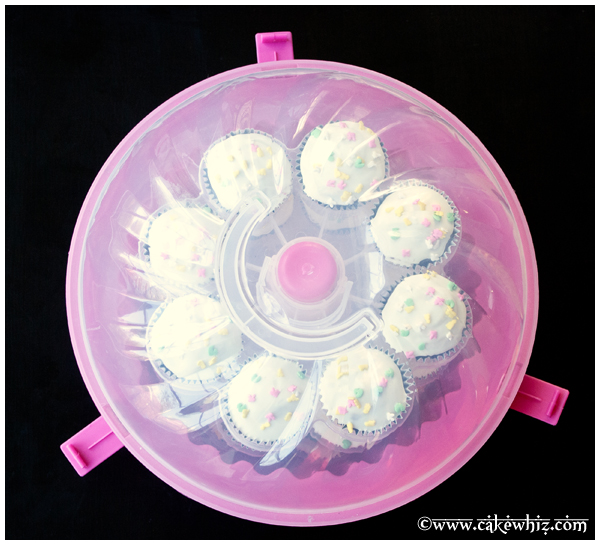 Once you open the latches, you can easily REMOVE the transparent cover.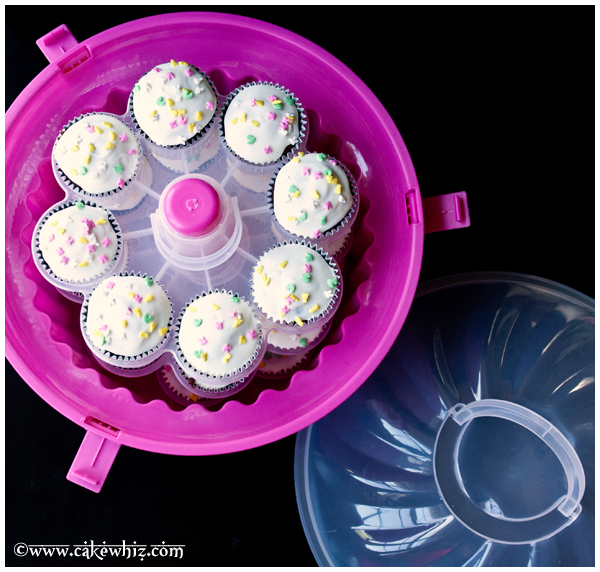 Inside, there are 3 rows of cupcake holders that are removable.
Each row holds 8 REGULAR sized cupcakes. So, you can carry a total of 24 cupcakes.
The space between these 3 layers is PERFECT for those cupcakes which have HIGH swirls 😀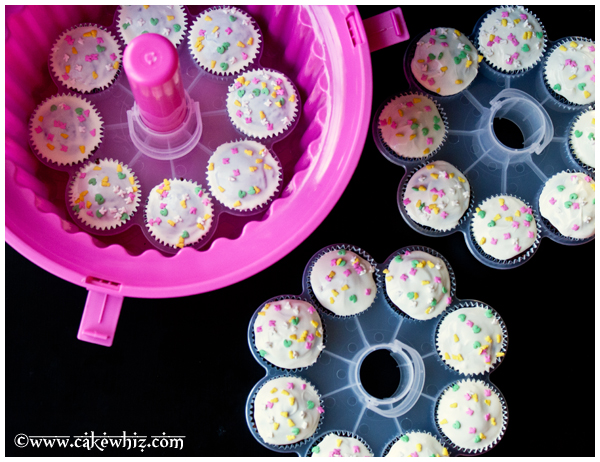 Now, don't you think this is the best cupcake caddy on this planet?! And for only $15 (after discount), I think it's a remarkable deal!

Honestly, it has made TRAVELING with cupcakes sooooo much EASIER. I am no longer worried about my cupcakes moving around and getting messed up…

And NO… I was NOT paid or asked to endorse this caddy. We bought it with our own money and LOVE it and wanted to share it with you.

Until next time, tata my lovelies 🙂